pellet mill for feedstuff
Adopting flat die design, our ZLSP series (D- type)
pellet mill for feedstuff
processing maize or corn are specially designed for family users. With CE and ISO9001 certified, they are ideal machines that fit all the requirements. Its adequate size, compact structure, easy operation make it welcome by customers all over the world.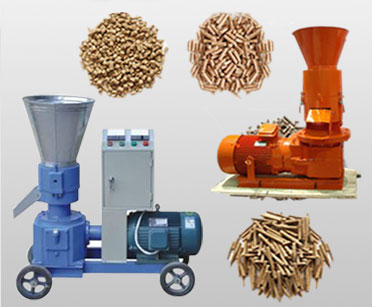 As for the homemade pellets machine, there are some requirements to meet:
Size of it should be small;
Price of it should be relative low;
Productivity should be enough for home use;
Operation and maintenance should be simple and easy.
Small Pellet Mill For Feedstuff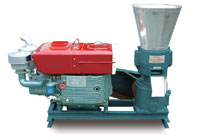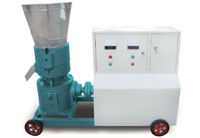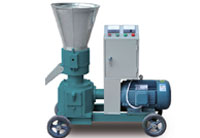 Technical Data
| Model | Power (kw) | Capacity (kg/h) | Weight (NW/GW) | Packing Size (mm) |
| --- | --- | --- | --- | --- |
| ZLSP-D 120B | 3 (3phase)/2.2 (Sigle phase) | 60-100 | 80/100 | 750x320x680 |
| ZLSP-D 150B | 4 (3phase) | 90-120 | 95/110 | 800x450x700 |
| ZLSP-D 200B | 7.5 (3phase) | 200-300 | 200/230 | 1650x820x1200 |
| ZLSP-D 230B | 11 (3phase) | 300-400 | 290/320 | 1050x480x930 |
| ZLSP-D 260B | 15 (3phase) | 400-600 | 320x360 | 1180x540x1000 |
| ZLSP-D 300B | 22 (3phase) | 600-800 | 350/380 | 1240x540x950 |
| ZLSP-D 150C | 4 (3phase) | 90-120 | 105/125 | 1000x480x780 |
| ZLSP-D 200C | 7.5 (3phase) | 200-300 | 210/230 | 1050x550x830 |
| ZLSP-D 230C | 11(3phase) | 300-400 | 290/320 | 1200x560x950 |
| ZLSP-D 260C | 15(3phase) | 400-600 | 340/370 | 1240x580x1000 |
| ZLSP-D 300C | 22(3phase) | 600-800 | 425/465 | 1300x620x1100 |
| ZLSP-D 120A | 8 | 60-100 | 120/140 | 900x500x730 |
| ZLSP-D 150A | 8 | 90-120 | 180/220 | 1000x500x750 |
| ZLSP-D 200A | 15 | 200-300 | 210/240 | 1460x750x900 |
| ZLSP-D 230A | 22 | 300-400 | 280/310 | 1560x850x1000 |
| ZLSP-D 260A | 30 | 400-600 | 330/360 | 1200x500x1070 |
| ZLSP-D 300A | 55 | 600-800 | 410/450 | 1220x600x1000 |