Customers from Malaysia Visited GEMCO
Several customers from Malaysia came to visit our company in China in March, 2018.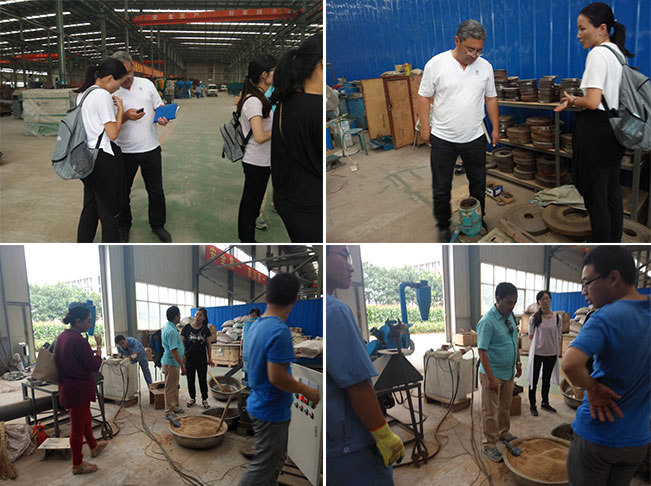 These customers from Malaysia visited our office and factory. They highly praised our company's product quality and production efficiency. And, they are also very much convinced of our manufacturing technology and are full of praise for our technical R&D team.
During their visit, our staff members accompanied them all the time and gave them details of our company's history, technological strength, and product advantages.
We showed them a variety of different specifications of the finished pellet production line for their freedom of choice. We also explained to these customers in detail the operation methods and maintenance methods of the pellet mills produced by our company.
These customers are very satisfied with our pellet machines. They have high expectations for our future development and they also hope to maintain a good relationship with us in the future.
Through this visit, these customers not only fully understand the production process of the various parts of the pellet mill, but also have a better understanding of the working principle of the pellet mill.
These visits by these customers are a sign of successful cooperation. Both sides have benefited greatly from this visit. Their journey is also very pleasant.
As one of the leading
pellet mill
and
pellet production line
manufacturers and suppliers in China, GEMCO has always been striving to provide our customers with high quality products and thoughtful and perfect services.