Produce Grass Pellets with Pellet Mills at Home
Because of its high efficiency and low ash content, grass pellet is growing more and more popular in biomass pellets market.
The market demand of grass pellets is very large, but the price of them is expensive. So it is very economical to produce grass pellets at home.
Grass pellets have great potential as a low-tech, small-scale, renewable energy system that can be locally produced, locally processed and locally consumed, while having a positive impact on rural communities. Every family can produce grass pellets for self use if they have a pellet mill at home. The raw material for grass pellets is easy to obtain, and the small pellet mill is easy to operate. But how do we do it exactly? Don't worry, this article will give you some inspiration.

Grass Pellets Advantages
There are many plants that can be made to biomass pellets, such as straw, wood, husk, grass and so on. Each of these biomass pellets has its own advantages.
As a kind of biomass pellet, grass pellet has been widely used as fuel in Europe. It is also used as feed for livestock.
Grass pellet is a kind of very economical fuel. It is energy-efficient, environmentally friendly and sustainable.
Grass pellets also consist essential nutrition for some livestock. Compared to hay, use grass pellets as animal feed can be very cost-effective.

Grass Pellets Production Process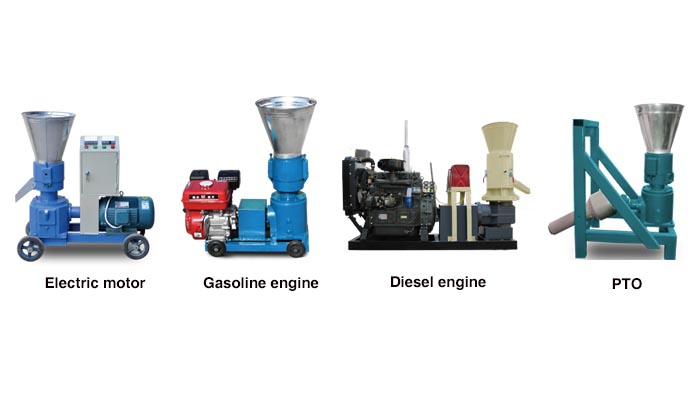 To start the home grass pellets production, we should first purchase a proper pellet mill for our business. There are four types of
small pellet mills
that are appropriate for home users in the market. They are electric pellet mill, diesel pellet mill, PTO pellet mill, and gasoline pellet mill. As their names suggest, they use different types of engines as their energy source. Apart from that, they are generally the same.
You can choose them according to the conditions of your production environment. Generally speaking, the gasoline pellet mill has the largest production capacity among the four types. You can view this page or contact us to learn more details about their own advantages, so that you can make a right decision.
After the pellet mill is settled, we can begin to make our own grass pellets. The key part in the grass pellets production process is the moisture adjustment of the grass. The moisture content in the grass pellets should be between 13%-16%. But the moisture in the raw material is very high, so we should adjust the moisture of the raw grass to a proper degree before putting them into the pellet mill. We can use a dryer or simply lay them under the sunlight to do so.
After raw material is ready, we can turn on the pellet mill and put the processed grass pellets into the pellet mill. The raw material will then enter the working room, and the flat die or ring die of the pellet mill will grind the grass and squeeze the raw material through holes on the die, where the raw materials are formed into the cylindrical preliminarily. After that, the grass cylindrical will be cut into pellets and sent out.
The fresh grass pellets from the pellet mill are not ready to be used, because they very hot and soft. After cooling them down, we will get good quality grass pellets!
You can contact with us through e-mail or the contact form below if you have any questions or ideas about pellet making. We always provide professional service for you!